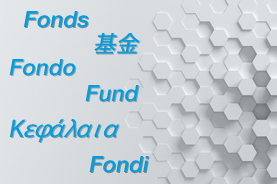 See the fund
ETF
AMUNDI ETF MSCI UK UCITS ETF
Aims to closely replicate the MSCI UK Index, in Euro, net dividends reinvested (net return), whether the market trend is rising or falling.
See the fund
See the fund
Money Market
AMUNDI EURO LIQUIDITY-RATED SRI
Active management of two sources of performance -fixed income and credit- to outperform the Euro money market over three months.
See the fund
See the fund
Equities
AMUNDI FUNDS EMERGING MARKETS EQUITY FOCUS
To achieve a long term capital appreciation by investing at least two thirds of the assets in equities and Equity-linked Instruments of companies in Developing Countries. Investments are based on a stock picking process which selects the equities of companies taking benefit from emerging countries growing demand in terms of household consumption, domestic investments and infrastructure development.
See the fund
Fixed Income
AMUNDI FUNDS EURO AGGREGATE BOND
An opportunity to benefit from the performance potential of the whole European bond market (Govies, Supranationals, Covered, Corporate).
See the fund
Equities
AMUNDI FUNDS EUROPEAN EQUITY CONSERVATIVE
The objective of the Sub-Fund is to overcome the performance of the MSCI Europe (dividend reinvested) benchmark, over a five-year investment horizon, while at the same time seeking to maintain the ups and downs of its assets over time (' volatility ') at levels below the reference indicator.
See the fund
Some of our Luxembourg domiciled funds have elected the Reporting Fund status. The yearly reportable incomes are available here and at the following address : https://www.kpmgreportingfunds.co.uk/
Please read the note below before accessing the data.
I note and acknowledge the following:
that the investment manager will make tax data available to investors via the mentioned KPMG website, and
that I am responsible for extracting such data from this website and making appropriate use of it. In particular, I understand that it is my responsibility to complete and file all relevant forms

The attached tables provide tax information to investors, setting out the income per unit and expenses per unit on a cumulative basis for the fund and reporting period in question. Investors can use these tables to compute their share of the fund's income and expenses for the reporting period, by applying the per unit information to their own unit holdings for the relevant period of ownership.